See what past clients have said about Nicholas Rosenberg's representation:
If anybody is looking for an outstanding strong attorney... Hire Rosenberg.




Hello.. my name is Mary. My husband Jason had made a few bad choices in friends and wound himself in a heap of trouble looking at 8 years in state prison. I was referred to Rosenberg from somebody my husband had recently met. My first meeting with Rosenberg I was scared and nervous due to the fact I new Nothing about hiring an attorney but once I met him and shook his hand, I new I didn't need to look any further. His confidence sold me. Knowing that my husbands case was going to be challenging he took it on with a smile. He made me feel confortable and secure. During our case he fought hard and within a little over 3 months, Rosenberg got it down to 16 months with half. Never once did I, nor my husband doubt him and his capability. This man can move mountains and make miracles happen. Top it off he has heart. He understood that i could not afford to pay everything up front so he allowed me to make payments considering half of our families income was now behind bars. If anybody is looking for an outstanding strong attorney.. Hire Rosenberg. I strongly recommend him to all. Mary B.
Hands down the best Criminal Defense anywhere




Hands down the best Criminal Defense anywhere!!! After a case that seemed like a true David vs Goliath , Attorney Rosenberg came in right at crunch time and turned what could of been a nightmare case into a long gone case. He is a true professional!! Thank you Rosenberg. Carlos M.
Nicholas Rosenberg was excellent




Los Angeles Defenders did a great job of getting the best possible outcome for my brother. He was able to get probation instead of years in prison. Nicholas Rosenberg was excellent. I would recommend him for anyone with legal problems. Joanne B.
I truly love Nic With all my heart.




I truly love Nic With all my heart. He gained me My freedom Facing a serious felony strike and prison for a crime that I did not commit. He believed me when others wouldn't listen. He is tenacious talented and committed To his craft. When district attorney's see him coming They know that they're going home with a loss. Should you have any questions or want a personal referral regarding Nic, Feel free To contact me. Avi S.
High level of expertise and professional service.




High level of expertise and professional service. Mr. Rosenberg is a fighter. His work ethics and standard's are bar none. He always took the time to answer my questions with straight-up answers. He has his clients best interest at heart. Tina D.
What a blessing that we hired Rosenberg




What a blessing that we hired Rosenberg for my family member case. He is professional, competent and most especially, he cares for his clients. I witnessed his presence and involvement with the case. He did a great job, overall, and highly recommend him! Bravo Rosenberg, keep it up! Dell C.
Rosenberg Kicks Butt!




For the last year I've been going to court on a serious case with a maximum of over 8 years State Prison. The DA did not want to budge – somehow Rosenberg worked his magic and ended up getting me 1 year in county jail despite my prison priors. I have serious medical conditions that he was sensitive to. He was understanding and fought for me. I am forever grateful for what he did and I definitely recommend him. ! Eddie T.
Very Professional And Great Outcome




A family member was in trouble and Nick was referred to us by an acquaintance. He helped immediately by being available and working us through the bond process and the very next day, our family member was released and the consultation began. Nicholas was very professional and did not make any false promises. We hired him and during the court process he was very responsive and very informative. In the end the outcome was good and reasonable. I would highly recommend Nicholas for his professionalism and thoroughness. B.A.
Got My Fiancee's Case Dismissed - 14 Year Maximum




My fiancée had a big drug case with over 13 kilos involved. My fiancée heard about Nicholas Rosenberg inside the jail and we hired him to defend his case. Rosenberg was awesome – he kept us informed about the whole process and explained what he was going to do. He filed a Motion To Dismiss based on a Drug Dog. Rosenberg got the entire case dismissed even with the weight enhancement. Plus he was very cool and easy to work with. I definitely recommend him! Fabiola A.
Rosenberg Is Awesome!




Rosenberg represented my nephew and did an excellent job. The maximum was 9 years and 8 months. The D.A added a gang enhancement on every charge and that would have been a strike. Rosenberg fully cross examined the Gang Expert and ultimately he got us what he said he would: no gang enhancement, no stike. excellent attorney!! I would highly recommend him. Anabella A.
I was afraid of lawyers... After consulting with Rosenberge, I hired him!




When my son got into problems with the law, a friend told me about Nickolas Rosenberge. I was afraid of lawyers and the high price reputations they come with! After consulting with Rosenberge, I hired him! What can I say, this man has proven to me that you can have a good private attorney at a fair price! With amazing results. Thank you Mr. Rosenberge! God Bless You! Efrain A.
An Excellent passionate Lawyer!




Nicholas is a Great lawyer he is very knowledgeable & have strong common sense. He spend a lot of time with me listening to my case explaining the process in detail, when you're talking to him you'll know he is listening he have great inputs, he will fight for his client. I don't want to go details with my case but I can tell you please call him make a appointment he will give you 120% of his attention & fight for you! Malee W.
Got a case dropped by sending a letter




Nicholas helped me get a case dropped by sending a letter and making sure the city attorney wouldn't file the case. Next time I need a lawyer I'll be calling him again. R. Gonzalez
Nicholas Was A Godsend




Nicholas was a godsend. My son was vacationing in California from Illinois and got a DUI. Nicholas was able to take care of everything without us having to go back-and-forth to California. I had several follow-up situations with him and he took care of every single one of them immediately. Always answered my phone calls or texts. Great communication! Thank you thank you thank you! – Jerry R.
ASSAULT WITH A DEADLY WEAPON DURING ALLEGED ROAD RAGE INCIDENT




Assault With A Deadly Weapon Dismissed Before First Day! LAX Courthouse. At fault driver in traffic accident claims client pointed a knife at him alleging a road rage incident. Nicholas Rosenberg wrote a Do Not File letter to the District Attorney highlighting weaknesses in the case. The case was then referred to City Attorney, who rejected the case at Arraignment. No felony strike charges filed and Client can move on and Enjoy Summer in LA!
13 KILOS OF METHAMPHETAMINE IN TRANSPORTATION AND POSSESSION FOR SALE CASE DISMISSED




Client was pulled over for a traffic violation and the officer detained him for a long period of time and performed a K-9 drug sniff search without Client's consent. 13 kilos of methamphetamine were recovered from his vehicle. Fortunately, there was body camera video of the entire incident.

Nicholas Rosenberg filed and argued a Motion To Suppress the Evidence using U.S. Supreme Court caselaw and was successful in getting the case dismissed entirely. Client faced over 14 years of incarceration.

RESULT: Motion To Suppress Granted, Case Dismissed!
NOT GUILTY FIRST DEGREE MURDER BY FIREARM WITH GANG ENHANCEMENTS




Client was accused of being the shooter while riding a bicycle in a cross-racial murder with Gang and Firearm Enhancements in South Los Angeles, which was prosecuted by 2 Hard Core Gang District Attorneys. There were 3 female survivors in the vehicle who testified at trial and Client was charged with an attempted murder for each and shooting at a vehicle with the same enhancements. The Police recovered Client's DNA on a bicycle left in the street, part of the incident was captured on video and a firearm was found at the crime scene allegedly dropped by the shooter. In addition, the murder was tied to a high profile case within the local community.

Nicholas Rosenberg got a DNA expert and thoroughly cross-examined their DNA expert, and put on an affirmative case calling a firearms expert and 2 gang experts at trial. The Judge excluded the defense that the victim of the shooting was going to testify against the Police in a wrongful death lawsuit for so the jury did not hear the full backstory.
No Kidnapping or Domestic Violence Case Filed!




Client had property in another county and drove with his significant other who was pregnant to handle some business affairs. During an argument which started in their hotel room, she abruptly left his car and called the police, alleging that she had been kidnapped from San Bernardino County and was the victim of domestic violence. The client retained Attorney Nicholas Rosenberg who immediately had his investigator take her statement, and immediately contacted the local Sheriffs. Upon learning that the investigation was transferred across county lines to San Bernardino, Attorney Rosenberg contacted the Sheriff, asserted his client's rights and the investigation reached a standstill. The client was facing a maximum of over 8 years in prison with a strike. After skillfully navigating the investigations of the law enforcement teams of two counties, Attorney Rosenberg prevented the charges ever being filed!
First Degree Murder Case Reduced to Voluntary Manslaughter!




The client was facing 50 years to Life in Prison for an intrafamily homicide case involving a firearm and initially hired a "low cost" attorney who completed the preliminary hearing. His family shopped around and interviewed over 20 criminal defense attorneys, and finally decided to hire Nicholas Rosenberg. After thoroughly investigating the case and obtaining several expert witnesses using state of the art technology, Rosenberg was able to get a single digit offer and beat Life In Prison. After carefully weighing many factors including the jury pool, the survivor witnesses and damaging evidence, the absolute best course of action was to resolve the case for a voluntary manslaughter after preparing the case for trial. The client now will be released in three years and be able to move on with his life!

-Torrance Courthouse

Result:

First Degree Murder Reduced to Manslaughter!
No Weapons Charges and No DUI Charges Filed!




Client was arrested for a driving under the influence offense, and, when the officers searched his vehicle, they found a concealable deadly weapon, brass knuckles. After bailing out, the client hired Attorney Nicholas Rosenberg to represent him. After meeting with the client to do an in depth intake on the facts of the arrest, Attorney Rosenberg immediately contacted the Prosecution. By pointing out search and seizure issues as well as problems of proof issues, Attorney Rosenberg was able to prevent the case from ever being filed. The client appeared at his first court date, got proof that he appeared, and avoided weapons and DUI charges, despite having a criminal history!
Case Dismissed Before Filing!




Client was stopped in his vehicle with a large quantity of methamphetamine and was booked for possession for sale of a controlled substance. He had a criminal history in Los Angeles County. He retained Attorney Nicholas Rosenberg who immediately contacted the Prosecution and pointed out flaws in the case. At the first day of court, no charges were filed. The client and Attorney Rosenberg have been monitoring the case and now it is too old to file! Result: Charges Dismissed Before Filing!
No Embezzlement Charges Filed!




Client worked at a business which accepted large amounts of cash and the client had the responsibility for counting up the proceeds and closing the business. When large amounts of cash were discovered missing, the boss called the police and the client was arrested for felony theft and embezzlement charges. The client retained Mr. Rosenberg shortly after his release from jail and before his first court date. After investigating the case, Mr. Rosenberg contacted the Prosecution, pointed out difficulties with the boss's theory implicating the client, and prevented charges from ever being filed!
DRUGS FOR SALE, WEAPONS AND BODY ARMOR




Client had a strike prior and faced over 18 years in prison from drugs for sale, weapons, ammunition and body armor charges during alleged probation search. Attorney Rosenberg filed a Motion to Suppress and a Motion to Discover Personnel Records on the police officers and continued to thoroughly investigate the case resulting in the District Attorney Dismissing all charges.

Result:

Case Dismissed!
No Attempted Murder Charges Filed!




Client discharged a firearm at his neighbor who was on his property in the middle of the night. The neighbor sustained a serious injury and was hospitalized. The client panicked and fled, and was avoiding returning home until he knew the status of the police investigation that followed. He hired Attorney Nicholas Rosenberg to represent him. Attorney Rosenberg knew that the Detectives wanted the client to go to the police station and make a statement, to "clear this whole thing up" and "finally put it to rest." However, Attorney Rosenberg asserted all of the client's rights and after speaking with the Detectives, no charges were filed by the Prosecution. Mr. Rosenberg advised the Detectives that there were several pending restraining orders against the neighbor and many other victim credibility problems as part of his investigation of the case. That was a potential 40 years to life in state prison case dismissed before it was ever filed in Court!
Best Attorney in LA - First Degree Murder Case




First I want to say what an amazing job Nicholas Rosenberg did on my husband's case. At the end of 2013 my husband was charged with first degree murder with a gun. I went on a hunt for a strong attorney that would be able to handle the case. Some that I met with didn't seem able to handle the case or only cared about money. Mr. Rosenberg seemed like the best fit because of his experience, knowledge, compassion and appearance. Out of over 20 attorneys I contacted, I hired him and I have to say that it was the best decision I've ever made! He fought very hard prepping the case for trial, getting expert witnesses and he was always ready to explain his legal strategy and keep me updated. He literally took a life in prison case and got him a single digit offer! I can't express enough how compassionate he was and how he took his time on the case to make sure it was done right. I recommend him highly!
– Christina G.
The Attorney You Need Behind You!




Rosenberg is a genuine class act. My initial conversation with Mr. Rosenberg I knew that he was attorney for us. Not to mention it was on a Sunday he never rushed or lacked interest. Instead he wanted to know all about the circumstances and schedule for in person consult. Even after having a hour long in depth conversation, Rosenberg never rushed or lacked undivided attention during in person consult. I knew he was the one for my nephews difficult cases. Not many attorneys have a vast knowledge of gang injunctions and all that entails . Rosenberg started to get to work doing leg work that day.

Due to my circumstances and tedious process of obtaining funding from a insurance policy, He was patient and continued to take steps to get ready for court. He even had investigative team call me during this time. Court dates began and he was amazing in every way. Never lacked in staying in constant contact. He did what he said and got a possible 20 yrs sentence down to under 3 yrs. Rosenberg made it a point to see the boys and stay in contact. That made a huge difference that set him apart from any other attorney. Always encouraging and giving positive ideas to the boys and their future. No doubt about him caring about his clients when funds grew slim he continued . That was a blessing and revealed just who was on our side.

He then came to the aid of my brother who had been a victim of having to defend family self defense against a neighbor. It was a case of much uncertainty,chaos and I knew that he would do what he said. Rosenberg said don't worry I will start looking into case right away. That's exactly what happened . It all was a lengthy back and forth ordeal . But Rosenberg never did anything but give attention and get results. Both my nephews and my brother were facing serious jail time 20 yrs and possible attempt murder between the three. Three different cases three different people and always treated like was his only case . I've recommended several people who are current clients and love Rosenberg. I am honored to say Nicholas Rosenberg was a attorney that became a friend. He is honest doesn't give you false hope but promises to give his best results one that he kept/keep with all people I recommended etc. Meet the man and you'll be glad you know him!
-Mia A.
He Really Cares About His Clients!




When I hired Mr. Rosenberg for my son's defense, it was for a complicated case, and I was really afraid, because it was a second offense and he was already on probation.

Right away on the phone, I felt comforted because he listened to my concerns and explained how he could help.

We hired him the next day and he worked diligently to find ways to defend my son, even though we were up against a judge that was determined to rule harshly. Nicholas was able to finally navigate a much better outcome than what could have been, and though my son had some community service to perform, he is free. Recently, the court clerk made an error on my son's file, that could have had devastating results, and though Nicholas was preparing for a tough case for court the next day, he investigated and worked late that evening to help us find the way to resolve it, which we did the very next morning.

I always appreciated his availability by email, phone or text, whereas other attorneys can only be contacted through their secretaries. Anyone who is in my shoes, knows that it is comforting to get responses right away-and you will always get that from Nicholas Rosenberg

He will go to bat for you or your loved one, so I do recommend that you give him a call and set up a consultation to see how his services can help you.

-Thankful California Mom
A Real Fighter For His Clients!




Nicholas Rosenberg helped me out with my son's case immensely. We were facing 5 years prison time when he immediately got the felony robbery charge dismissed at the preliminary hearing. Our prosecutor was relentless, but Rosenberg was very professional, informative and provided his legal strategy the whole way. I and my son understood what he was doing at each stage of the case. He has great resources and his investigative team gathered all the intelligence in our favor. He is very responsive and able to answer our many, many questions. It was so hard to deal with this situation but Nick was able to put our mind at ease. I recommend him!
-Ken L.
An Aggressive, Passionate Fighter




Our son was facing 20-25yrs for charges of assault, weapons, and gang affiliations. My wife and I called Nicholas after researching him online and calling other attorneys that have worked with him. Everyone we spoke to said the same thing about Nicholas. Nicholas Rosenberg is an attorney that is always punching back and never stops fighting for his client.  They said he is very knowledgeable, savvy, passionate, persistent, and even a bit aggressive in the courtroom. They said he communicates and explains everything in a way that you can understand.

We found everything to be true. We are very happy with outcome of our son's case. My wife and I feel that Nicholas gave our son a second chance at life and a fair trial.

Nicolas is a cool, funny, prompt, understanding, and professional guy. We highly recommend Nicolas Rosenberg to anyone looking for a highly motivated, enthusiastic, ball busting attorney.

Thank you very much for everything Nic!
End Of My All Too Real Nightmare!




I was arrested at 50 years old for a crime I did not, and could not have committed. I am a different race and skin color from the suspect described by the victims and witnesses. It seemed unreal and it defied logic yet it was real and happening to me. I was two weeks into my dream job, with children to care for, and plenty of responsibilities. Instead I sat in Mens Central Jail for 9 Months. My bail was $150,000, which I could not afford. Instead I hired a supposed experienced attorney who did me more harm then good. He seemed only interested in having me accept a deal. I was not willing to do so, even if I spent life in jail, because I was innocent. I went to court 8 times, and the judge, the DA, the system made it clear that I was Guilty until proven innocent.

In desperation I fired this attorney and hired Nic Rosenberg. He listened to me, he poured through the mountain of paperwork that the DA and police used to try and confuse the details. He found the Truth of my innocence in the details. He helped me find an excellent Bail Bondsmen who worked with me based on her relationship with Nick. Nick is smart, passionate, talented, thorough, and a good, genuine person. He is also a fighter for truth and justice. I went to court with him one time, and he was amazing. The DA seemed to lose confidence as Nick tore through this travesty of a case. The detective conceded the complete lack of sense or proof on the witness stand, and the Judge threw my case out of court, that very same day. His attention to detail is quite impressive. Nick returned me to my wife and kids. Nick fought for me. Its been 6 months since my freedom date and Nick still checks on me. If you are looking for a good person, and an extremely talented attorney then Nicholas Rosenberg is the person for you.
-Avi S.
21 Year Maximum Prison Case With Gang Enhancements Goes to Jury Trial




Client was charged with assault with a semiautomatic firearm with a gang and gun enhancement, and in a separate incident, possessing a loaded firearm in his car also with a gang enhancement. After preparing the case for trial, including utilizing top expert witnesses, Attorney Nicholas Rosenberg completed the jury trial which included multiple days of gang testimony from both sides. After a mistrial was declared on the assault charge resulting in a dismissal, client was convicted of the misdemeanor with the gang enhancement. Rosenberg filed multiple trial briefs and preserved an issue with the gang expert on appeal. The conviction was reversed on appeal, and ultimately the client resolved with a misdemeanor with no gang enhancement. Only by going to trial was this result possible, saving client 19 years state prison and a strike.

-Clara Shortridge Foltz Courthouse

Result:

Charges dismissed, Conviction reversed on appeal and Criminal charge reduced to misemeaner!
Burglary Charge Dismissed and Felony Reduced to Misdemeanor!




As a young adult, client was convicted of a felony and was facing a pending residential burglary charge which was a strike. He fled the jurisdiction and ultimately became an established citizen with a difficult to obtain professional license. The pending charges and arrest warrants from California threatened to end his career. He hired Attorney Nicholas Rosenberg who set the pending strike for preliminary hearing and made a motion to reduce the felony conviction to a misdemeanor. The burglary was dismissed and the misdemeanor was granted, and with no jail time, all cases were wrapped up. The client was able to return home, renew his license, and move forward with his life!

-Airport Courthouse

Result:

One Charge Case Dismissed & Felony Reduced to Misdemeanor!
Robbery Charge Dismissed After Preliminary Hearing!




Client was a very young man who had a robbery charge filed in adult court, and was facing 5 years in prison and a strike. The alleged victim identified the client and his codefendant whom he knew quite well. There were multiple witnesses and the codefendant retained the stolen property. After a lengthy preliminary hearing, Attorney Nicholas Rosenberg got the robbery charge dismissed, although the codefendant still faced the robbery charge. The client only faced a misdemeanor delaying an officer charge and is receiving a no jail community service resolution to the case.

-Pomona Courthouse

Result:

Case Dismissed!
Assault With A Firearm




Client had hired a low cost attorney who had been practicing for a long time in the Los Angeles area. He was facing a strike, multiple years in prison for an assault with a firearm case that he did not do. There was a license plate photo and other evidence. After spending several months in jail and an in custody line up, he hired Attorney Nicholas Rosenberg who took over and did the preliminary hearing with a motion to dismiss. After a lengthy preliminary hearing with numerous prosecution witnesses, the case was finally dismissed!

-Airport Courthouse

Result:

Case Dismissed!
Rosenberg Saved Me 12 Years In Prison!




My friend told me to call Nicholas Rosenberg after I got arrested for something I didn't do. He starting working from day 1. Even though I had a strike prior from 2011, he never gave up. He stood up to the Judge and the DA, got experts and got the case dismissed. I recommend him, he will do what he tells you he will do for you!

-Allan G.
Simply the Best!




In this crazy life we live in now a days it is more than likely going to be necessary that at some point you will need to hire a lawyer. Hopefully it won't be a criminal defense lawyer unfortunately for me that is what I needed but fortunately somehow I came across Nicholas Rosenberg.

I have dealt with lawyers before in the past on both the east & west coasts as I am by no means squeaky clean. In dealing with those lawyers they very much reminded me of dealing with most general contractors. They ask for & usually get a huge chunk of your money because they promise you with certainty that everything will be done & wrapped up on a certain date and then when that supposed date is drawing near out come the excuses blaming others on why they need more time to resolve your issues & of course then ask you for more money for the now extra time it is now going to take to actually get those issues taken care of but now comes the "I am not sure how much longer it is going to take to wrap things up for you" speech. Isn't it amazing on how when they first are soliciting you they promise you a timeframe only to tell you one set time actually comes to fruition they have no idea how long it's going to take! Well I can tell you with all that being said none of that phony BS came out of Nicholas Rosenberg's mouth when it came to my inter-action with him regarding my case.

Yes of course he asked for a retainer like all lawyers do but he did not promise me it would be done & over with on a certain date. He did not promise me as to a certain outcome of my case. Nor did he promise me that the amount he asked for is going to be all that it cost to get my issues resolved. But what he did promise me was a honest and truthful lawyer who will fight with everything that he has to resolve my issues in a timely matter but more importantly with results that matter. And that is exactly what I got from Nicholas.

Although my case went on longer than I had hoped in no means was it Nicholas's fault and simply just my hopes. Nicholas explained to me in dealing with the Judicial System a lot is simply out of your lawyers hands. Then he told me about his first consultation with the DA regarding my case in which the DA said "we have no reason to make any deals with your client." Needless to say after hearing that my hopes in getting my case resolved were crushed but just like a relentless bulldog he continued to chip away at whoever it took to get his foot in the door to open up a case that was 30 years old & amazingly got it resolved within nine months and with the result that I could only dream of. Now I am only speaking of my experience with Nicholas but I have had experiences with other lawyers and I can only say I really appreciated the manner in which Nicholas Rosenberg was honest as well as truthful with me and just as important communicated with me every step of the way even as to matters pertaining to my case & even during Thanksgiving,Christmas and New Year's holidays.

So when you're done dealing with the rest of the criminal defense lawyers out there I recommend that you reach out to simply the best criminal defense lawyer in the Los Angeles area and that is Nicholas Rosenberg.

Thank you Nicholas you gave me back my life!
-Peter W.
My Fiancee's Case Downtown:




My fiancée had a big case at the CCB court house. The first lawyer we hired never investigated the case and pressured my fiancée to just take the deal. We then hired Nicholas Rosenberg. He was the first attorney to show my fiancée the police reports, listen to what he said and identify defenses to the charges. I went to almost all of the court dates and he was good in court and kept me updated. He explained what he was doing at each stage. I would hire him again!
-Nancy
Good Job on My Son's Case:




My son was facing a very serious case at the downtown court house. I hired a lawyer, but he did not fight my son's case. I hired attorney Nicholas Rosenberg and he met with my son in jail, explained the process and worked hard. I was suspicious of lawyers, but he earned my respect. I recommend him.
-E.P.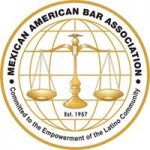 Edward Ortega, SuperLawyer and 2004 President of MABA LA County




Nicholas Rosenberg is a great attorney – he is passionate, well-respected, court and street smart – he really cares about his clients and definitely fights for them. I recommend him without hesitation.

SuperLawyer and President of the Mexican American Bar Association of Los Angeles County, 2004.
New Murder Trial After 5 Years In Prison




Client was convicted in a cold case for murder charges and raised the issue of juror misconduct on appeal from a life in prison sentence. The case went up to the California Supreme Court twice and ultimately was sent back for a hearing on what the facts of the juror misconduct were, and, even if the jurors did mention the fact that the defendants did not testify, was it prejudicial to the jury trial. Client's family had been consulting with Attorney Nicholas Rosenberg for some time and hired him to handle the evidentiary hearing and fight to get a new trial.

After getting an independent investigator, and bringing a witness who was avoiding subpoenas for months into court, and treating the case just like a trial, Nicholas Rosenberg was able to prevail on the motion for a new jury trial. Two days later, Attorney Nicholas Rosenberg successfully argued to reduce his client's bail from $ 1 Million to One Hundred Thousand Dollars, and his client was released on bail after spending 5 years in prison. Using his litigation approach of investigation and consultation with expert witnesses, Nicholas Rosenberg was able to achieve a major victory and give his client a chance at getting a fair trial.

Result:

New Trial Granted and Client Released From Prison After 5 Years
Robbery with a Strike Prior Case Dismissed - 12 Year Maximum Prison Exposure




Client called Attorney Nicholas Rosenberg after getting arrested for a Robbery he did not do. He was identified because he was a Hispanic Male. After thoroughly investigating the case, discrediting the main witness at preliminary hearing, Nicholas Rosenberg got the case dismissed by establishing that his client could not have done the robbery using cell phone and text records. Client was facing 12 years in prison because of a 2011 strike prior conviction and had allegedly been a member of a street gang.

Norwalk, CA
A. Garcia




My friend told me to call Nicholas Rosenberg after I got arrested for something I didn't do. He starting working from day 1. Even though I had a strike prior from 2011, he never gave up. He stood up to the Judge and the DA, got experts and got the case dismissed. I recommend him, he will do what he tells you he will do for you.

Kenneth Hamilton DUI and DWI Attorney




Nicholas Rosenberg is a very aggressive, tenacious, and professional defense lawyer. I recommend him.
Song Kim Criminal Defense Attorney




Nicholas Rosenberg is an excellent attorney. His legal expertise, science background, and dedication to his clients make him an extremely effective advocate, especially in the area of DUI practice.

Brian Vogel Criminal Defense Attorney




When I needed some quick research on a complex battered women's syndrome jury instruction issue when I was in trial, I called Nick. The next day, he provided me with a beautiful memo which persuaded the judge to give me the instruction that I need for my defense. Nick is a good lawyer. He is smart, works hard and has successfully tried numerous misdemeanor and felony cases to a jury. You can count on Nick to do a first-rate job.

Barbara Lewis Criminal Defense Attorney




I endorse this lawyer's work. I have worked with Nicholas for the past four years. Nicholas is a tenacious, aggressive attorney who will zealously advocate for his clients in even the most serious cases. He has achieved great results on difficult and challenging cases. His professionalism is beyond question, and he is held in high regard amongst his colleagues.

James Casey Criminal Defense Attorney




Mr. Rosenberg is a fantastic attorney. He is extremely knowledgable and has a fantastic relationship with the local community. I recommend him without hesitation.

Craig Sturm DUI and DWI Attorney




I endorse this lawyer. I definitely recommend Mr. Rosenberg for anyone facing any kind of criminal charges. He is a very aggressive lawyer and always fights for his clients to the end.

Paul Puri Criminal defense Attorney




Nicholas Rosenberg displays clear legal wisdom and the eye of a courtroom tiger. Do not hesitate to hire this excellent criminal defense attorney.

Michael Cernyar Internet Attorney




Nicholas is a great attorney who gets great results for his clients. I would always want him in my corner.

Kris Le Fan Business Attorney




I endorse this lawyer with no reservation whatsoever. He is my go to criminal defense specialist who I trust with my clients who are in the most serious of circumstances. From a DUI to 187–I always call Rosenberg.

Jonathan Millet Trusts Attorney




Attorney Rosenberg's advice is spot on; as shown by the answers he has posted to questions on criminal law, he takes the time to answer questions in a common sense manner and plainly addresses legal issues.

Okorie Okorocha Civil rights Attorney




Mr. Rosenberg is a highly qualified and knowledgeable criminal defense and DUI lawyer.

Mona Patel Estate planning Attorney




I definitely recommend Nicholas Rosenberg as the kind of attorney who gets results and knows the answers to difficult questions. He is a true fighter on behalf of his clients, works tirelessly and treats people with respect. As a criminal attorney he is a rising star.
Nicholas Saved My Life And Proved My Innocence




Nic Rosenberg saved my life. He gave me back my wife , children, Mother and siblings. I had a scary case in which I faced 20 years in prison. I was innocent but no one would listen. Nic came highly recommended by an attorney who had run the public defenders department as well as a large non profit legal department. She told me that he had passion as well as integrity. Not only was she correct, he was also a Tiger in the courtroom. He out worked the DA, took feedback from me and respected that I was fighting for my life. He was also on top of legal clauses, paid attention to detail, and checkmated the District attorney at  every opening. We got a NOT GUILTY as well as an apology from the DA. Nic is a friend for life now as we went into and returned from battle together.

Thanks so much Nic, my family and I love you. Your integrity and skills are Top Notch.

Result:

NOT Guilty!
Saved My Commercial License




I was arrested for a DUI after a traffic accident and the cop said I was falling over so I could not do my tests.  I ended up with a urine test that was positive for cocaine and Xanax.  Nicholas Rosenberg kept fighting for me and ended up getting my DUI case dismissed!  I never lost my Commercial Driver's License.

Result:

Case Dismissed!
Assault with a Deadly Weapon




Client is arrested for felony charges including Assault with a Deadly Weapon, a Car, for allegedly trying to run her husband and his mistress off the road. Nicholas Rosenberg begins negotiation process. Case is filed as five misdemeanor charges for Assault with a Deadly Weapon, Child Endangerment, Reckless Driving and Driving without a Driver's License. First, got the restraining order against female client dropped. Next, case was dismissed altogether.

Result:

Case Dismissed!
Assault with a Deadly Weapon and Domestic Violence




Assault with a Deadly Weapon and Domestic Violence. Client is arrested for felony charges, there is cell phone video of her with a knife attacking her male friend. Nicholas Rosenberg contacted the Detective from LAPD, urged them to send it to City Attorney Hearing Unit, which they did. A short while later, this case was dismissed, and the arrest changed to a detention to aid client in her immigration case.

Result:

Case Dismissed!
Robbery Charges




Robbery Charges at Clara Shortridge Foltz Courthouse Downtown. Client arrested for Robbery charges after dispute with Jeweler in Diamond District. Client called Nicholas Rosenberg who immediately met with client at Police Station lock up, got facts, and negotiated with District Attorney the next day to dismiss felony charges at arraignment.

Result:

Dismissed Before Filing!
Battery Case and Restraining Order




Client charged with battery on the girlfriend of the father of her child. Girlfriend then sought a restraining order against client. After a hearing with the City Attorney, criminal charges are not filed, and after a hearing on the restraining order the Judge denied the Girlfriend's restraining order.

Result:

Criminal charges not filed – Restraining order denied!
Lewd and Lascivious Act on a Minor 15 Years Old and Defendant More than Ten Years Older




Lewd and Lascivious Act on a Minor 15 Years Old and Defendant More than Ten Years Older
Client was charged with lewd and lascivious contact with a 15 year old minor while being more than 10 years older. After requesting the physical DNA lab results, Attorney recommended rejecting offer before preliminary hearing sensing there might be a witness problem. Case was dismissed at preliminary hearing, with client avoiding potential prison term and sex offender registration.

Result:

Case dismissed!
Two Strikes and Assault With a Deadly Weapon With Strike Prior




Client was charged with two strikes for criminal threats and assault with a deadly weapon and had a probation case in which he had a strike conviction and a three-year suspended sentence. After retaining an expert on firearms and thoroughly investigating the case and presenting the findings to the District Attorney, all charges were dropped and the Client avoided the three-year suspended prison term.

Result:

All charges dropped!
Robbery Charges




Client rejects all offers and goes to jury trial. An alleged victim identifies him, his car and license plate, and Police find a replica gun in his dresser. After thoroughly investigating the case, Attorney puts on several witnesses, including Client, who was facing a strike and up to five years in prison if convicted.

Result:

Jury Verdict – Not Guilty!
Knowledge is Power and we will share our knowledge with you when you have us partner with you to defend yourself against the Police, the District Attorney and the Courts…
Call Nicholas Rosenberg Today!844-LAW-1313
9AM-5PM M-F
Emergency Service Available 24/7